English is necessary for affiliate marketing?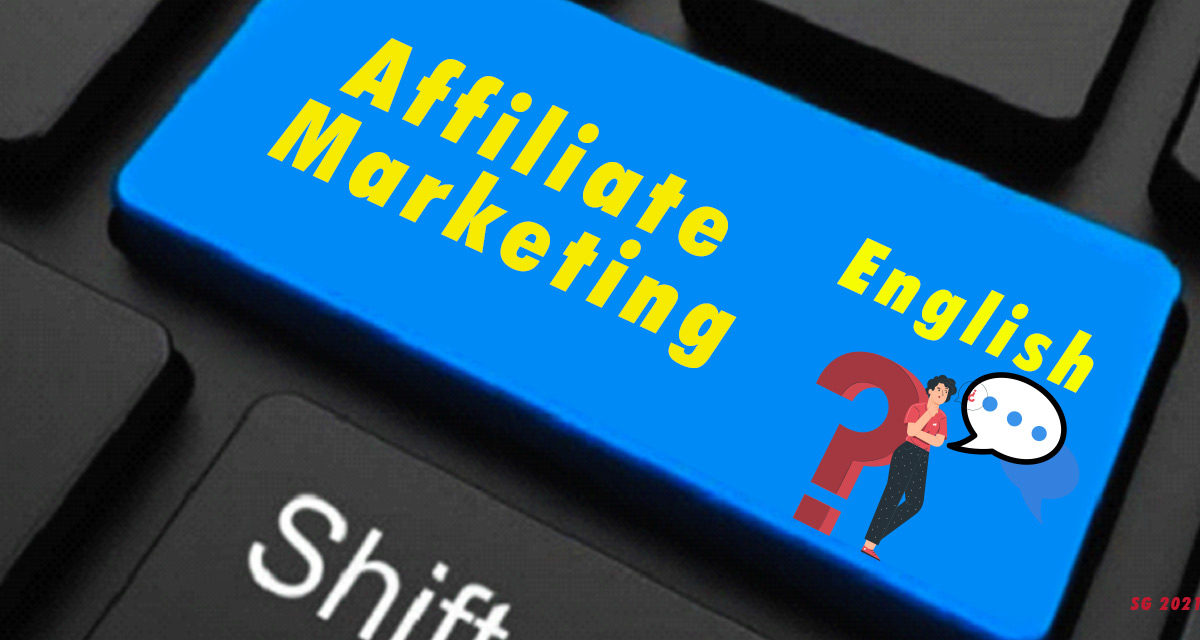 English is necessary for affiliate marketing?
English is necessary for affiliate marketing?
Affiliate marketing is primarily one of the most straightforward ideas to make money online. Although the business model is quite simple, people often strive to be profitable for a long time. The most important skill is to find a good product and a good marketing angle that you can benefit from.
You don't need to be skilled in English to start affiliate marketing. Here are remarkable ways you can learn about it.
Publish in your native language
Publish short posts in English
Start a YouTube channel and add affiliate links
keep up an affiliate marketing course; even if English is not your first language, you can still start an affiliate program.
You just need three things to start any program
Niche
Market
Product
Money
Affiliate marketing is an excellent passive source of Income, of course. English is necessary, but before it, your skills are greatly preferred. Following are the skills that you should be needed before start any affiliate marketing.
Sales Funnel – Sales is a process
Suppose you want people to pay for the product. In that case, you have to take them on a journey to address their pain points and the related benefits from which they will use your affiliate product. Creating a creative sales funnel will give you maximum engagement + Social media chatter for solutions of a pain point. Good Sales funnel converts like crazy.
Copywriting
If you are promoting an affiliate product over the Internet, then copywriting is the most essential skill you need to master. It's not necessary to become a kickass copywriter, but knowing how to write a basic advertisement or sales copy can fetch rewards.
Advertisements: Like in the case of Native advertising, people promote health products/supplements via a good pre-landing copy. It's basically a story-based narration of product promotion.
Target demographic
Choose a target population and find out their interests, what they want to buy, and how they want to buy it.
These people were writing 50–60 email sequences to get prospects to paying customers. Insane! Only words were playing the part. High ticket commission offers can be turned around using this excellent method.
Customer Relations
Keep in touch with your audience and customers. The most important stuff in this business is People over the Internet buy from people they are in contact with or they personally know of.  Keep sharing funny experiences, stories, experiences, news, etc.
Niches and product offerings
Investigation of various niche and product offerings to find an audience was waiting for buyers who have not already reached the saturation point in terms of supply.
Competition
Watch the competition – find out who is successful and why. Try to choose a niche where there is no demand for more than effective competition or supply – or ideally, both!
Concentrate on niches
Focus on niches with less competition, or within which you can instantly see ways you can best perform it, target a new audience, or gain a lead. ۔
Type of goods or services
From there, you need to find an affiliate scheme that serves your niche, offers the right kind of goods or services, and offers good commission rates as well as access to lots of benefits and promotions.
Identify your buyer demographics
Once you've chosen a niche or product and an affiliate scheme to deliver it, the hard work begins! Next, you need to identify your buyer demographics and learn more about them.
Conduct research
Find out how your stats go to find the things they want to buy and why and why they buy those things – research what your audience does online, how they shop, And discuss what kind of incentives conversions.
Identify methods
Next, you need to know how you view your goods or services through your target audience to find out where they hang out online, what they do on the Internet, and how to access it. The mobile channel has a vast market share today, so look for PC-based browsing as well.
Marketing strategy
Develop a marketing strategy that will allow you to present your products or services to your target audience.
Different channels and approaches
When you start, it's essential that you try many different channels and perspectives to get your content viewed by your target audience so that you can find streams of highly efficient and profitable products and these things, except for those who do not perform or do not change.
Internet marketing skills
Put your internet marketing skills to work to generate a buzz about what you do, and incentivize promotions and offers – if your prospects like what they see and tell your friends, a lot of your marketing will be done for you for free!
Review approach on an ongoing basis
Examine your current perspective, and when you start making money, don't assume you're done. The most prosperous affiliate marketers are constantly working to improve their advertising so that they can reach new audiences and drive sales, which means staying ahead of the pack and working on new angles all the time.
Visit the blog page for more interesting Blog posts