Email Marketing: 14 Advantages of Email Marketing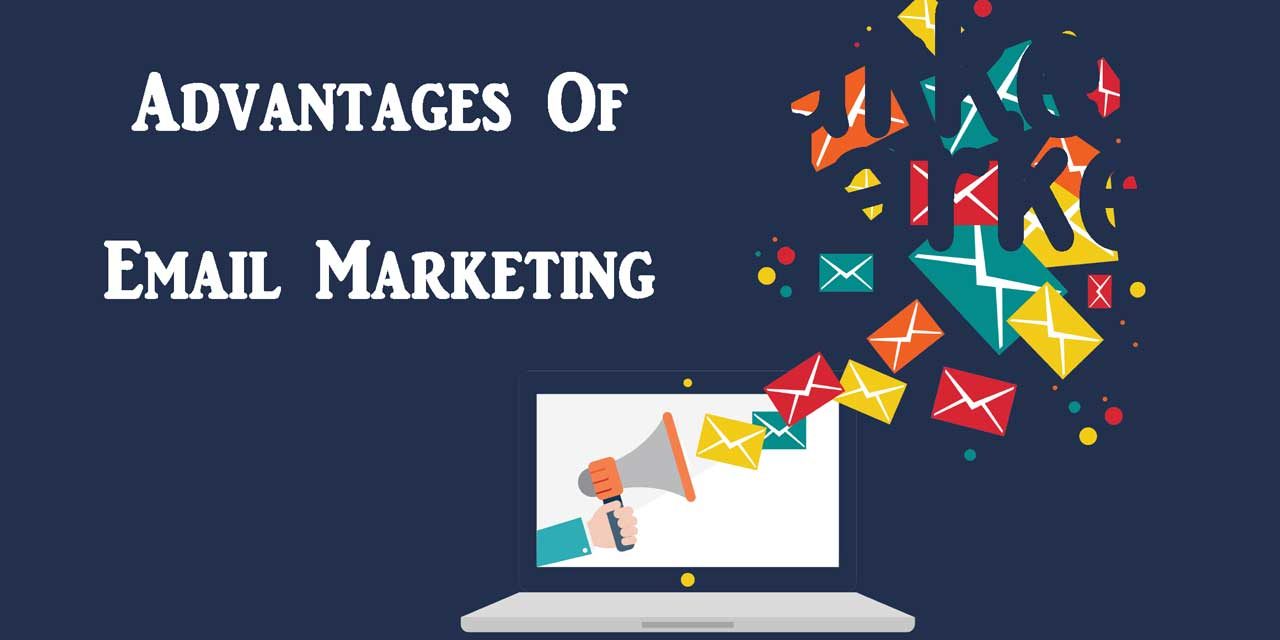 Certainly, marketing methods other than email marketing have effectiveness and the ability to get visitors and sales, and it may be sufficient for the business owner to focus on them mainly, especially if he is at the beginning of the journey.
In addition to other methods and methods, it is the fastest when talking about the financial aspect, as for email marketing, one of the main flaws in it is the inability to directly work through it for beginners.
Rather, it needs you to have a targeted mailing list that has an interest in the subject of the messages that you will send, and this takes us to the other flaw, which is the requirement for a more targeted list.
But in any case, this does not mean that there is no chance of success in marketing through paid mailing lists.
But it is better and more professional to compile your list yourself and we will see how to do so in the context of the topic.
In my opinion, collecting addresses on your own, instead of buying them, enables you to know the amount of targeting and allows you to define the products and services that you can market and expect good returns from them.
As the main factor for success in this is being able to target members as much as possible in order to ensure the largest possible conversion rate.
Despite these shortcomings that we have learned about, the advantages of email marketing largely overshadow the disadvantages, which are:
1. Email Marketing Communicate directly and personally
Perhaps the most important advantage provided by marketing using e-mail is the advantage of communicating directly with the potential customer, and one of the advantages of direct communication is the possibility of marketing with ease without any consequences or obstacles for any method you use.
This feature allows you to communicate with customers through personalized messages, which means increasing the conversion rate as much as possible.
2. Email Marketing is Cost Efficient
If we compare the costs of purchasing a paid plan to send marketing messages via e-mail, usually the numbers of these messages in the thousands, with the expected return from these messages, we will find that the cost is not comparable at all and will be only a fraction of it.
Not to mention that you can collect postal addresses for free at first, and you can also send 10,000 messages per month for free through one of the sites that we will learn about in the context of this topic.
3. Greater potency
Sending marketing messages via e-mail has a greater conversion rate and effectiveness than other methods and methods, whether marketing via YouTube or through a website.
The saying "Money Is On The List" did not come out of nowhere. Rather, it is a proven and well-known saying by the major digital marketers in the world.
4. Divide the subscribers according to their interests
The ability to divide the subscribers in your mailing list helps you in identifying the offers that are more targeted to them, and these sections can be created as you want through the subscription form that you offer.
Let's say that you own 3 sites, each site is concerned with a specific topic. Then you must divide the registration forms into three sections. Each section is intended for subscribers in one site, and you should not mix the lists with each other, as this will reduce the percentage of targeting that you do when doing marketing via messages Promotional.
All this you can do with one account with an email marketing service provider where you can set up endless sections.
It is also possible for you to divide the mailing lists through the same site, just make sure of the type of content that subscribers are interested in, and you can find out about this through the type of offer you provide to them in the registration form.
5. Develop and grow your relationship with existing subscribers
When you communicate with members of your mailing list, you are here to build and develop your relationships with these subscribers, even if these messages are not purely marketing messages, it may be a notification of a new post on your blog or site,
Or you may be introducing a new product that has nearly been launched, and the role of these messages is to increase communication with your list and thus single out you with a bank of visitors and potential customers who trust your brand, and thus the possibility of profit from marketing products and services to them.
6. Get feedback and opinions
In the event that you are launching a new product or service or even just want to check opinions on a specific topic in your mailing publications, website, or blog, then you can send mail messages in the form of a survey to your list members.
And since you have developed your relationship with them in advance by communicating with them continuously and without interruption, it is natural that you will find interaction from them in providing you with their opinions and suggestions.
These opinions will be an excellent opportunity to improve the performance of your project and you should live up to the expectations of your clients.
7. List members are target members
As we mentioned, getting a mailing list is collected from a site that specializes in a specific topic, let's say, for example, bodybuilding.
This list will be highly targeted with regards to bodybuilding services and products, so you must be careful to target based on the interests of the mailing list that you have collected and stay away from randomness permanently.
And so forth with regard to all topics and posts, and there is really no limit to that.
8. Converting messages into automatic messages
You can convert your e-mail marketing plan into a series of e-mails that are sent to the subscriber as soon as he subscribes to the list.
Usually, the series of these messages begins with a welcome message to the subscriber, or it may be by sending the file that you offered to the subscriber in exchange for subscribing, and then the postal messages to the subscribers follow.
But in the beginning, you must prepare these messages through the service provider you work with, and make sure to choose a service provider that provides this feature for you as some of them only allow you to manually send mail messages and every time you want to send a message you must go in, set it up and then press on sending.
We will get to know the best companies at the end of the topic.
The rate of sending messages without exaggeration may be on a daily basis, but you must ensure that this rate will not badly affect your credibility in front of your list members.
It can be 3 or 4 messages per week, and it is preferable to set up unlimited chains of automatic messages, which in turn will save you more time in the long run.
9. Email marketing increases the credibility of your company
When you send messages continuously, you are here to inform your subscribers that the performance of your company is still at a good level, and thus the credibility of your brand increases in their eyes.
Not just your brand, it might just be your blog, not to mention the relationships that you will build as you already know us.
Someone may say that continuously sending purely marketing messages to subscribers may be understood suspiciously by them, perhaps the matter may be true and that varies from specialty to other specialty and from site to site, but in general, your merging between marketing messages and newsletters is always the best.
10. Having an important marketing asset
What if we told you that owning a mailing list with good numbers and interacting and collecting it yourself through your site or your Facebook page means that you have owned a very important marketing asset that is still present in light of the development in the world of e-marketing.
What we mean by marketing asset is like owning a well-managed website that was able to top search results for keywords with high competition and became one of the strongest sites in its field.
It is also like having a YouTube channel with hundreds of thousands or millions of subscribers. The same goes for an account or a popular page on a social media platform.
All the assets that we've mentioned to you are rarely better in terms of financial return than the mailing lists, so make sure to collect the postal addresses of your visitors or fans on your page from the first day, as you are here building a source of income that matches all the sources that we've mentioned to you.
You should know that many professionals have regretted not having installed a simple add-on on their sites to collect postal addresses from the start.
They had to build it late, that's okay, but they could have reaped great profits if they had realized its importance from the start, so my advice is not to make the same mistake.
11. Helping subscribers solve their problems
Mailing lists are a good opportunity for you to help your followers solve their problems related to the topic for which they subscribe, which is usually your niche.
Helping your subscribers is an important matter that you must be keen on, in the end, any subscriber who succeeds in achieving his goal through you is also successful for you, whether on the level of performance or on the level of your relationships.
It may develop into joint ventures that generate more profits for you, and the most important thing is that helping subscribers must be your main goal before the financial goal.
Not only at the level of the mailing lists, but at all levels in general, in the end, profits only come when you provide added value to your visitors, viewers of your channel, or subscribers of your list.
12. Email marketing give a source of visitors to your site
Having a mailing list with good numbers is like having your own visitor source since mailing campaigns aimed at getting visitors to the site are common among website owners.
13. The ability to rent your mailing list
We also mentioned to you that owning a mailing list is tantamount to owning an important marketing asset, and this asset is a flexible asset that you can use to obtain additional income.
Not only by sending your own promotional campaigns, nor on the contrary, you can rent your list to those wishing to advertise their products and services, and you can get a fee for each message separately.
14. Email marketing increase your brand awareness
Email marketing can help you increase awareness about your brand in the long run, and the higher the number of subscribers, the greater the brand awareness.